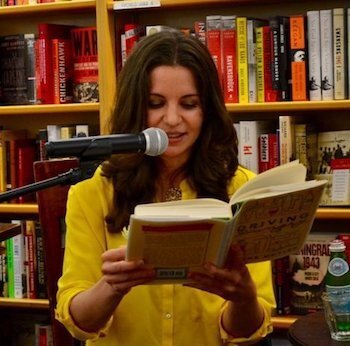 I'm a California-born, author and writing coach, and I live in Berlin and Bulgaria.
If you want help with your writing project, you can learn more about my writing coaching services here.
If you're looking to strengthen your writing practice and deepen your relationship with your creativity, check out my monthly writing workshops.
If you'd like to read my writing about the writing life, visit my Medium page, where I write about things like how I found my agent and books that inspire me.
My writing experience
I've written for The Guardian, NPR Berlin, and New York magazine, and I'm the creator of Taxi Gourmet, an award-winning blog that's generated media coverage in major outlets including The New York Times, The Washington Post, The Wall Street Journal and the BBC.
My first book, Driving Hungry (Vintage, 2016), is a travelogue that "recalls [Hemingway's] A Moveable Feast," according to Canada's National Post. O, The Oprah Magazine, called it "sparkling." I've also contributed to multiple volumes of The Best Women's Travel Writing anthology series.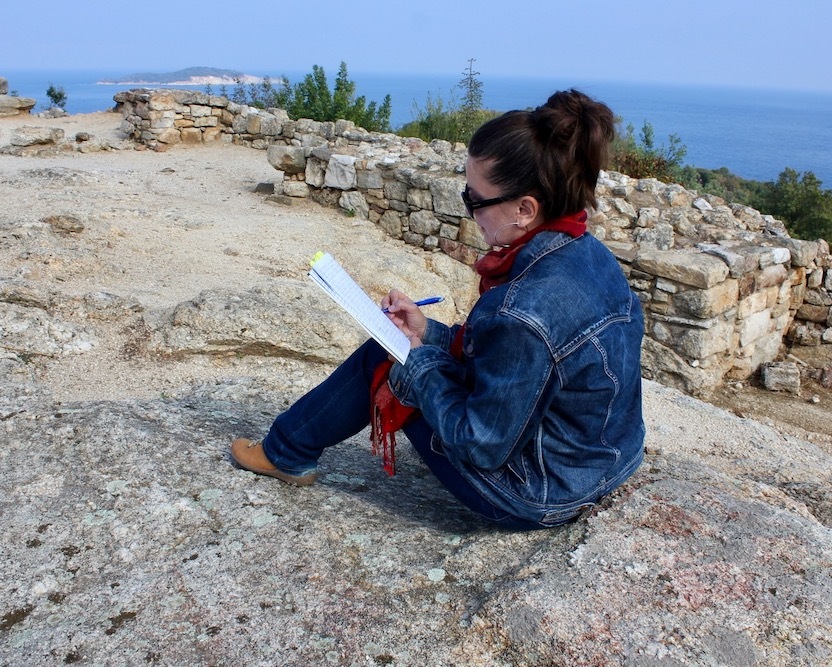 My story
I grew up in a southern California family of butchers, bakers, failed farmers, and dedicated public library fans. At 17, I traveled to the former Soviet Union on a summer student exchange. That trip shattered my preconceptions about the world outside the USA. It also awakened a longing to understand other ways of being human. I decided to study cultural anthropology and started saving every penny possible to travel. Wherever I went, I made it a point to immerse myself in the language and the food of the place.
In Ecuador, I studied Spanish and recorded an oral history of an indigenous Quichua community in the Amazon jungle. In Italy, I harvested olives on a family farm in Tuscany, learned Italian from a nun in Umbria, and wrote about the origins of the tartufo di Pizzo in Calabria. In Thailand, I went to cooking school and learned nuad boran massage.
In 2005, after almost a decade of hopping between the nonprofit sector, the restaurant business, and my adventures outside the USA, I quit my 9-to-5 job and moved to Argentina to write full time. Hoping to meet people, trying to immerse myself in the language and movement of Buenos Aires, I started taking tango lessons.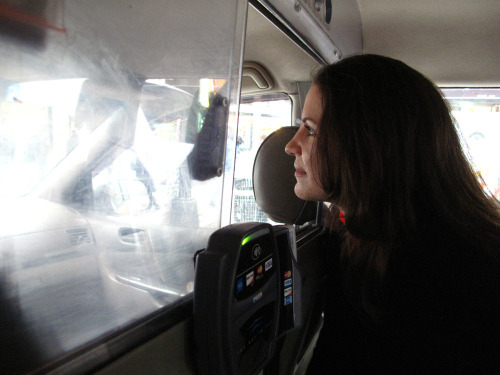 Soon I was taking taxicabs to tango clubs at all hours. Along the way, I fell into fascinating conversations with taxistas, who seemed to know more about Buenos Aires, and about human nature, than anyone else I was meeting.
After a particularly bad turn on the dance floor one afternoon, I hailed a cab and asked the taxista to take me to his favorite place to eat. When I ended up at a neighborhood steakhouse called Parrilla Peña, face to face with an extraordinary plate of bife de lomo, I knew I was onto something.
I vowed to get into a taxi every week and ask the driver to take me to their favorite restaurant. I started a blog called Taxi Gourmet, where I wrote about my adventures.
Before long, my stories caught the attention of the media, and I decided to take the taxi adventures to other cities around the world, starting with New York City.
The cabbies in New York led me to some truly delicious food: souvlaki in Queens, fufu in the Bronx, goat curry in Brooklyn. Still, in limiting my adventures to the back seat, I sensed I was missing something. Then I met Iris and Constance Marie, two lady cab drivers who loved their jobs—and convinced me to become a yellow cab driver myself.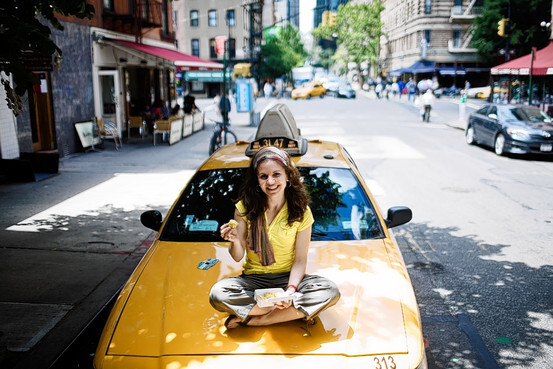 Driving a cab didn't just change my relationship with the city and my writing. It also taught me be more receptive: at least once a shift, a passenger would say or do something that surprised me—in a good way. I learned to be more aware of my assumptions, to practice letting people show me who they were.
A few months into cab driving in New York, I read a Lonely Planet piece about Berlin taxi drivers "who know as much about Nietzsche as they do about sausage." I couldn't resist the idea of traveling to Berlin to find out if this was true.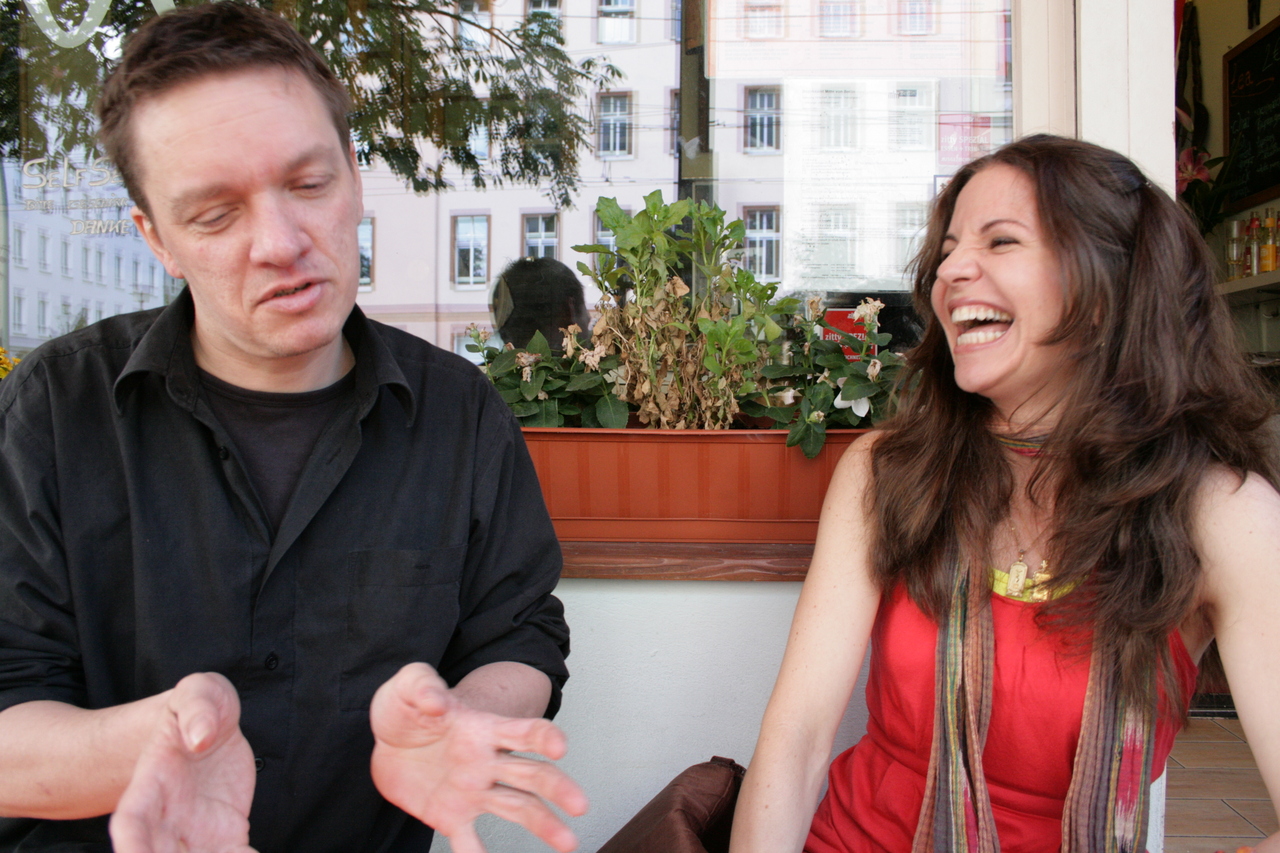 After just a few taxi adventures in Berlin, after meeting drivers who moonlighted as painters, musicians, and naturopaths—and who approached the driving itself as an art form—I saw the truth in the Lonely Planet's statement. And I fell deeply in love with Berlin, where the sense of possibility is as palpable as the sense of history.
In 2011, I moved to Berlin, where I spend most of the year writing, leading writing workshops, and offering creative coaching for writers. Every summer, I travel to Bulgaria, where my partner and I are building our dream writing retreat in the foothills of the Stara Planina (the Balkan mountain range).