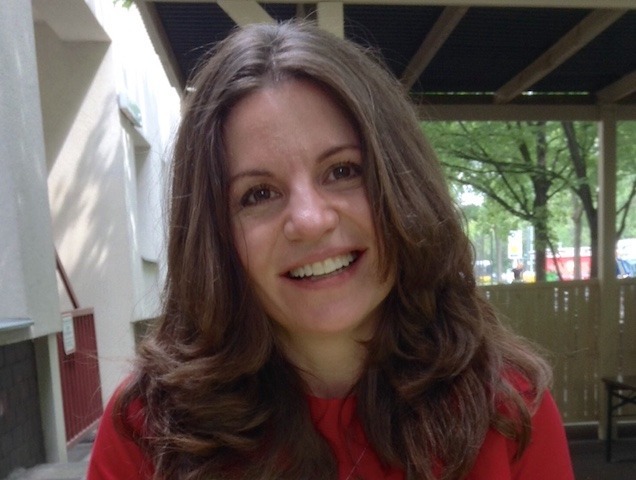 Are you having trouble creating the time and space to write? Do you want to write a book, but have no idea where to begin?
If you're in the midst of writing a book, are you struggling to stay the course? Are you unsure about whether your story and/or ideas are viable? Are things like fear and perfectionism keeping you from putting pen to paper (or fingers to keyboard)?
As a writing coach, my mission is twofold: to help you finish your first draft and approach the writing process as a source of discovery.
As an author and freelance writer, I understand what it means to face a blank page. I know how exhilarating it feels when the words are flowing. I also know how devastating it feels when Resistance keeps you from doing your most meaningful work.
When we work together, I share stories, lessons, and tools from successful creators and from my own writing life. I want you to benefit from everything I've learned about the creative process from working as a freelance journalist to becoming a Big 5-published author.
My coaching approach
Writing a book is a transformative—and demanding—process.
One of the biggest mistakes we tend to make when writing a book is in thinking our writing lives are separate from our lives as a whole. In other words, everything that happens away from the page impacts how you come to the page.
This is why all of my coaching programs focus on your writing project and on you as a writer.
How I can help you nail your first draft
I've designed my coaching programs for both fiction and nonfiction writers who are committed to finishing their first drafts.
Why do we focus on the first draft? The first draft phase is the most playful part of the process—we have all the creative freedom we want! But it's also the most dangerous stage in the life of a book because it's the one when most writers give up.
Books are born out of paragraphs that become pages that become chapters. Writing a book comes down to taking small steps, over and over again.
Some of these steps are vital for every writer, so I integrate them into all of my coaching programs. They include:
zeroing in on why you write and why you want to write this book
clarifying your writing goals and making a plan for reaching them
exposing and working through your sources of Resistance
engaging with your sources of inspiration
creating space for your writing practice
clearing a path to your first draft
Though these steps are important for anyone who wants to write a book, I realize that every writer needs to approach them differently. This is why I've created two types of coaching programs to meet you where you are in your writing process: The Writing Life and Literary Mentorship.
The Writing Life
In this coaching program, we focus on three main areas in the process of helping you complete your first draft:
Building a foundation for your writing practice
Deepening your writing practice
Sustaining your enthusiasm for your book

We dig deep into your intentions and help you connect (and reconnect) with your motivation to write this book. Why this book? Why you? Why now?
We also look at who you're trying to reach and what you want your book to be in their lives. Along the way, I'll review your writings and give you constructive feedback and suggestions.
The Writing Life connects you with the tools you need to commit to your book and build a lasting relationship with your writing.
Literary Mentorship
The Literary Mentorship coaching program includes all the components of The Writing Life, plus editorial support to help you translate your ideas into a book.
If you're writing a work of fiction, we'll look at your character arcs, examine your story structure, and find ways to play up your stylistic strengths. We'll also explore where your story and/or your writing needs work and come up with exercises to help you hone your craft.
If you're writing a work of nonfiction, we'll clarify the basic idea for your book, develop a detailed profile of your ideal reader, build a table of contents, and create a roadmap of concepts and key takeaways for each chapter.
By the end of the Literary Mentorship program, you'll have all the building blocks of a strong first draft, a plan for editing your manuscript, and clear sense of the publishing options for your book.
How do you know whether I'm the right coach for you?
Since coaching is such a profound process, it's important to figure out whether we're a good fit, both personally and professionally.
The writers I work with are experienced professionals who are passionate about the stories they want to tell. They have compelling ideas. They write in the spirit of service. They are honest with themselves and with others. They welcome constructive feedback.
At the same time, the writers I coach want to feel as comfortable as they feel inspired. They want to be sure I understand where they're coming from. They also want proof that I can help them reach their writing goals.
The only way we can know whether all of this is possible is to do a trial coaching session together.
How to apply for a coaching spot
If you'd like to find out what it's like to work with me, the first step is to apply for a coaching spot.
I'll review your application, and if it seems like we might be a good fit, I'll contact you to set up an initial coaching session. During the session, we'll focus on your writing goals, your current challenges, and the possibilities for your writing project.
There's no fee for this initial conversation and no obligation to book additional coaching.
This conversation is designed to give you the tools you need to jumpstart your writing project and help us determine whether one of my coaching programs might help you reach your writing goals.

Ready to get started? Apply for a coaching spot here.